---
British Hangars
Type A Aeroplane Shed
The Type A aeroplane shed (often called the "A Type") was built on permanent RAF airfields from 1925 until 1940, although was largely superseded by the Type C in the mid 1930s. It was the first of the permanent end-opening hangars of the interwar period.
The basic structure is a steel shell, with steel stanchions supporting steel-framed roof girders forming a ridge-and-valley roof. Walls are usually infilled with concrete with a glazed strip high up. The gable ends are brick, supported on RSJs. The doors are steel and formed of four leaves. They open to the full width. Single storey workshops were usually built along the side walls. Typical dimensions are a length of 249ft, a span of 122ft 5in, and a clear door height of 30ft.
Remaining examples can be seen at Bicester, RAF Mildenhall, North Weald, and Upper Heyford.
---
Photographs
The remaining Type A photographed at North Weald from the air on 22 January 2009. The other Type A at North Weald was destroyed by fire a few years ago.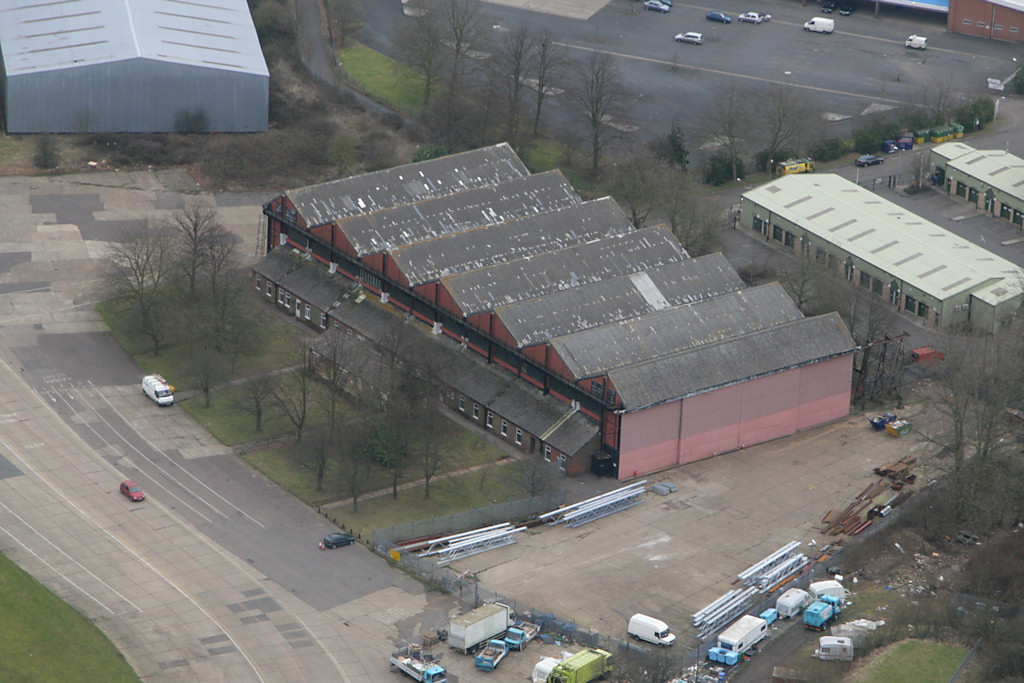 ---
The Type A at RAF Northolt photographed at the Photocall held on 11 June 2006. Now sadly demolished. The green building centre foreground in the first photo is a squadron line hut, used during WWII as a pilots' crew room and scramble hut.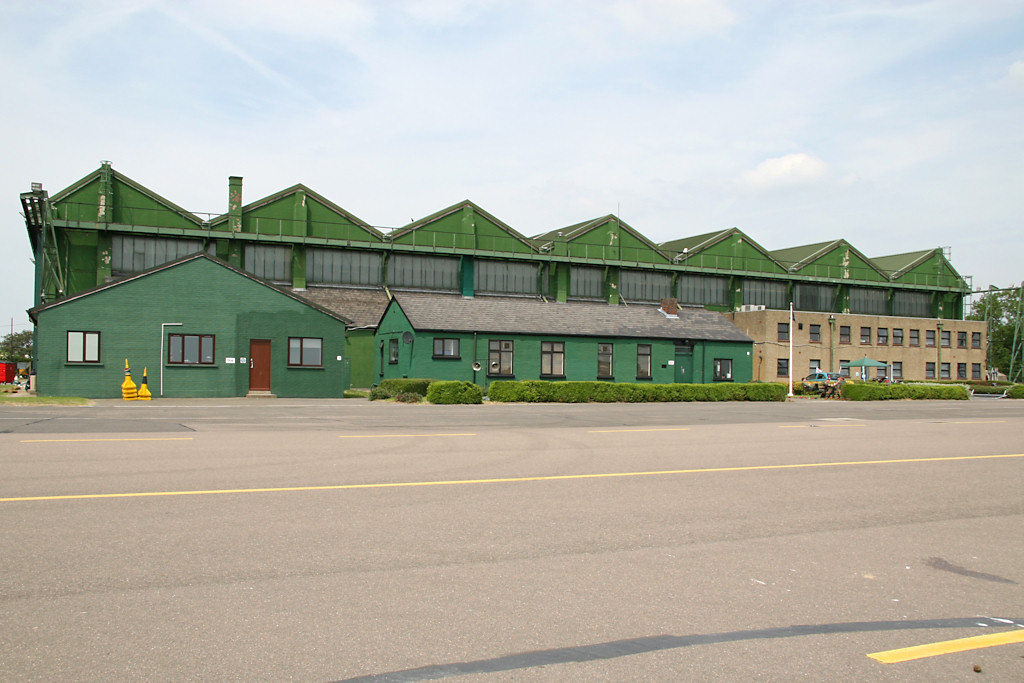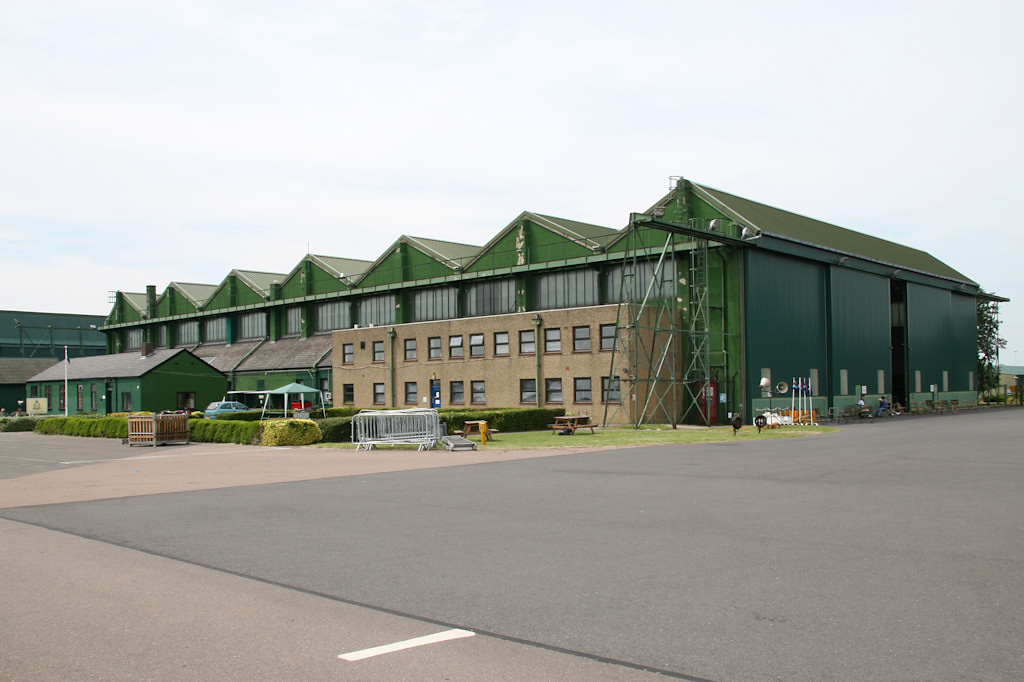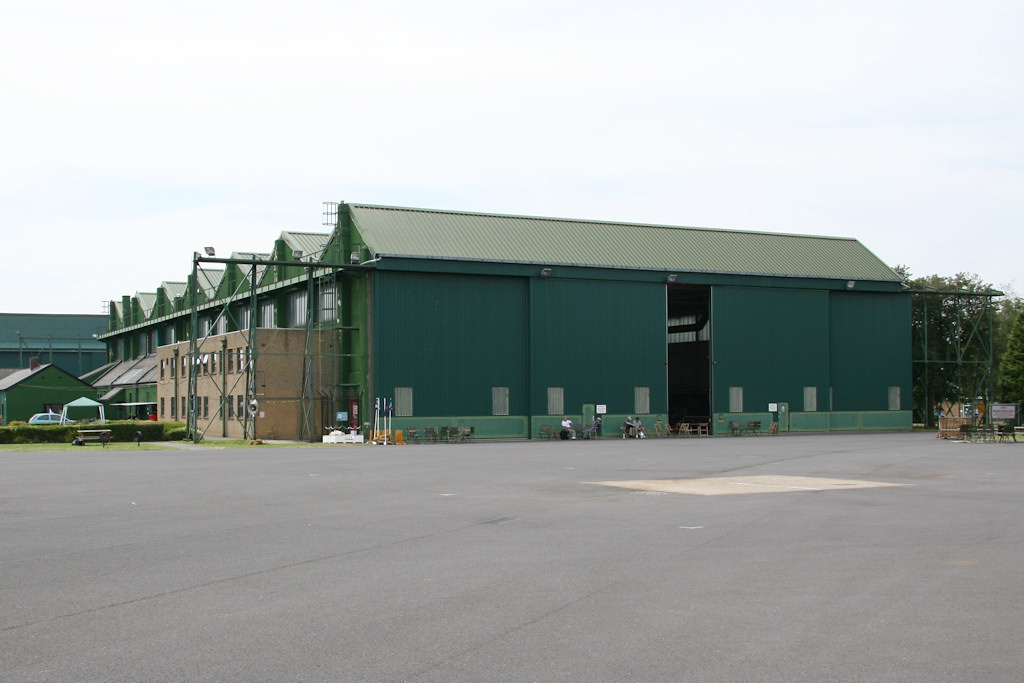 ---
---



Nick Challoner: nick@challoner.com