---
British Hangars
Type T2 Transportable Hangar
The Type T2 transportable hangar (often just called the "T2") is perhaps the most numerous large hangar in the UK. As with the other transportable hangars, they were designed to be easy to manufacture, erect and (if need be) move to a new location. The first was erected in 1940, with 906 manufactured for RAF stations in the UK and abroad.
As with other Type T hangars, the T2 was jointly developed by the Air Ministry and Teeside Bridge & Engineering Works Ltd. Construction is in steel covered in galvanised corrugated iron. Span is 113ft 6in, clear height is 25ft and clear length is 135ft 5in or 239ft 7in.
Remaining examples can be seen at Andrewsfield, Eye, Finmere, Framlingham and Rivenhall.
---
Photographs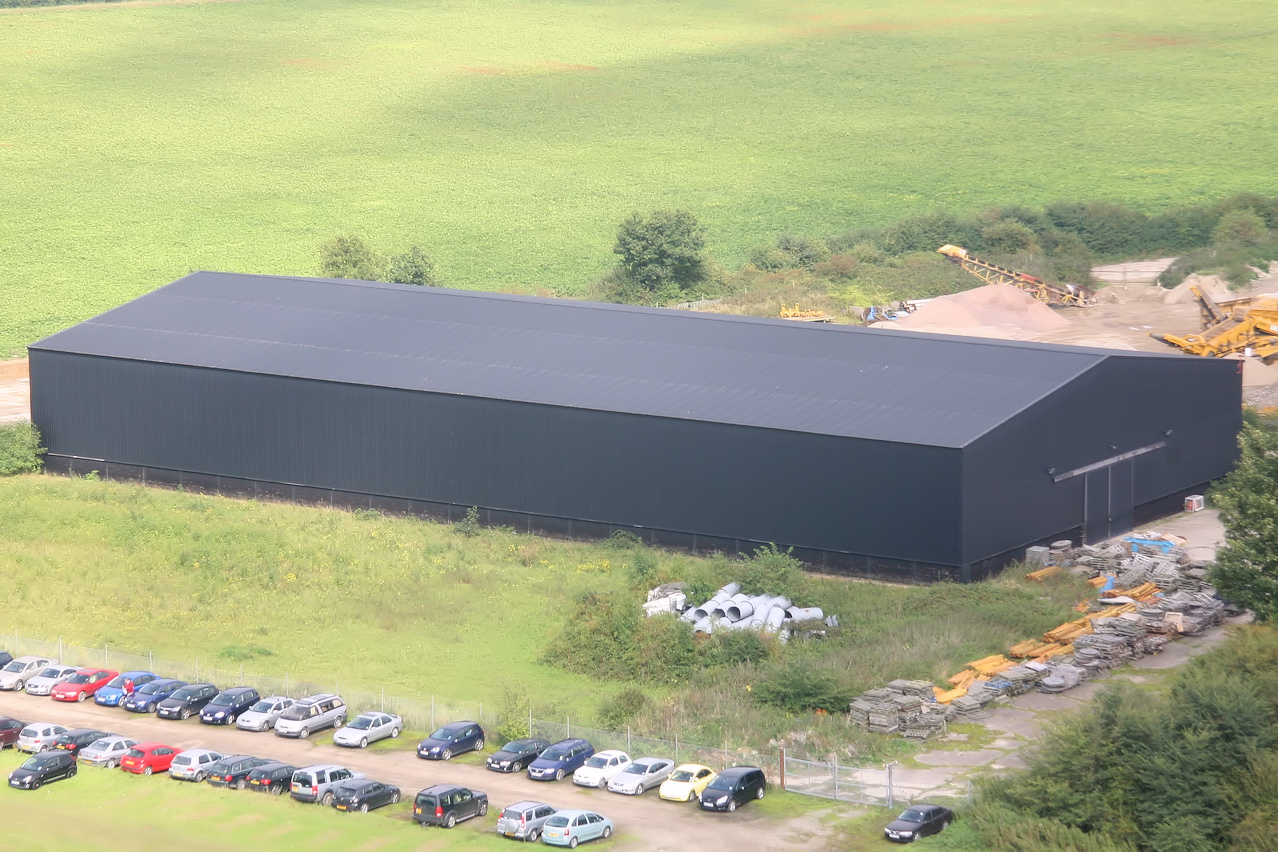 Type T2 hangar at Andrewsfield. It appears to have been reclad, although curiously not right down to ground level. 13 September 2008. © Nick Challoner.
---
---



Nick Challoner: nick@challoner.com