---
RAF Wainfleet Bombing Competition 1999
---
Stop Press!
Photos and movies from the 2001 event are now available!
---
1999 Bombing Competition
RAF Wainfleet range held a bombing competition in aid of Comic Relief on 11th and 12th March 1999. Below are some shots from the 11th March that we experimentally took using a digital camera and uploaded to this page during the course of the day. After some swearing, we got the laptop to connect properly via a mobile phone, and then all went smoothly.
---
Time: 1436z
FLASH and SPLASH!!! Blackcat 4, a 54 Squadron Jaguar, lays one down on the inshore target array.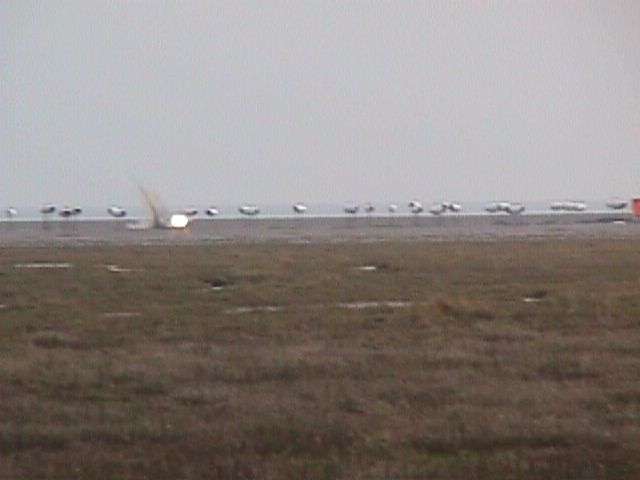 Another 54 Squadron Jag, this time Blackcat 2 runs in for the inshore target array: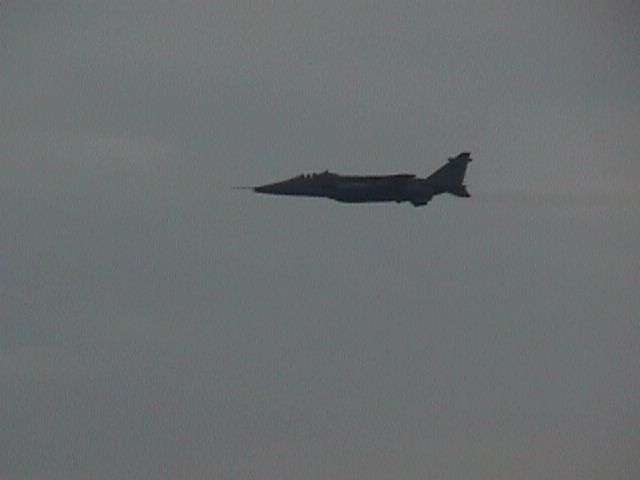 ---
Time: 1231z
Right, some aircraft for you! Firstly Zircon 2, a 17 Squadron Tornado GR1 attacking target 4, a ship which is the Wicked Wizard of the West's HQ (if you haven't guessed, the Wicked Wizard was the "enemy").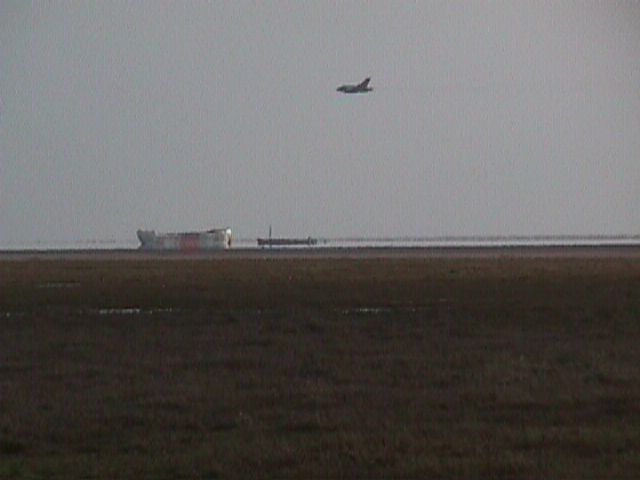 Here's Zircon 2 again, running in to attack the inshore target array: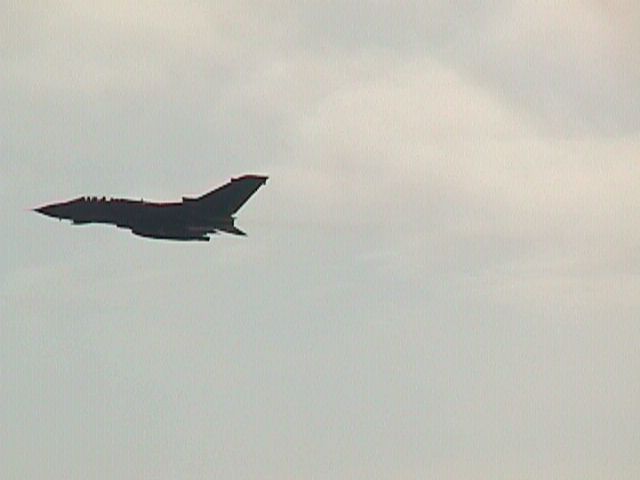 3 and 4 Squadrons have both seen action this morning, here is one of the 3 Squadron aircraft, callsign Rafair 600B: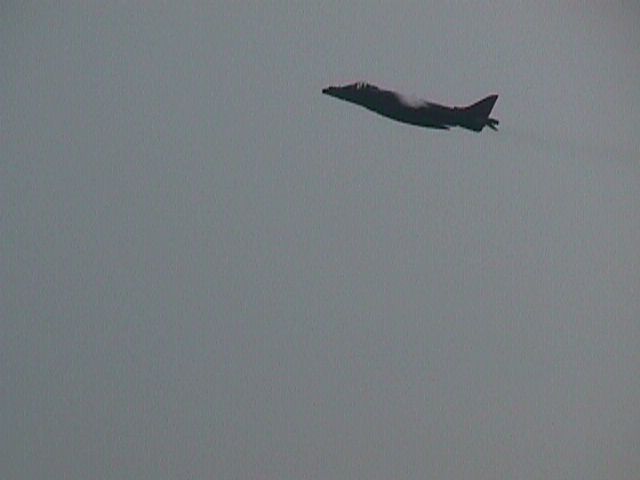 ---
Time: 1109z
Well, we're here! Just to prove it here's a shot of a range observation hut: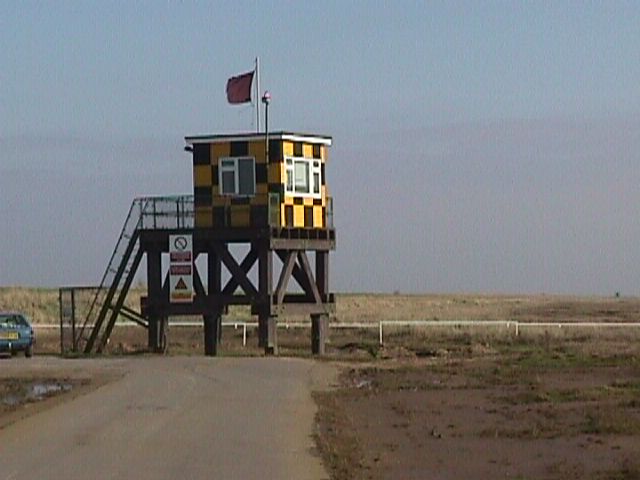 And here's one of me on look-out duties! The red balloon on one of the many aerials is because this event is being held in aid of comic relief, a jolly good show.


---
---



Nick Challoner: nick@challoner.com